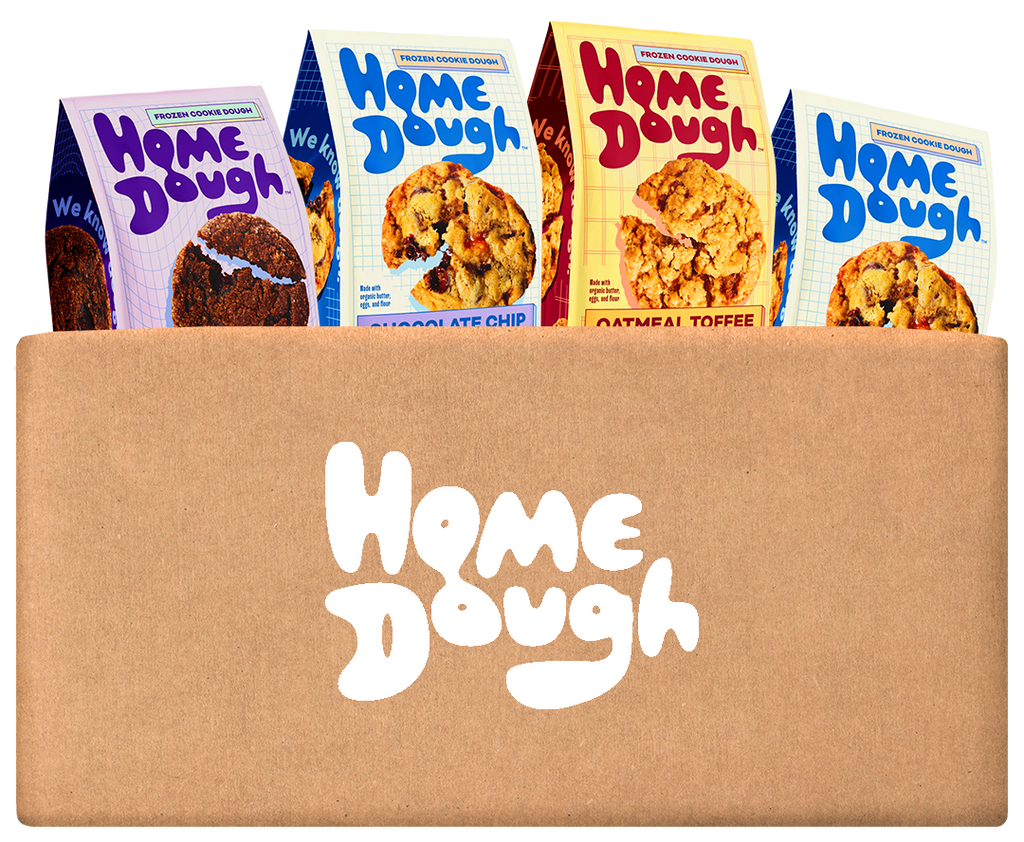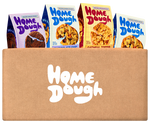 Subscription Box
Pick and choose from your favorite Home Dough flavors and have them automatically delivered however often you want them.
✅ Save Money Every order is automatically discounted
✅ No Commitment Easily cancel anytime or pause if you have too much cookie dough already
✅ Be a VIP Get early access and special savings on upcoming new flavors
✅ Always Stocked Never run out of your favorite cookies when you're craving one most
Quantity
Each bag bakes 8 large, gourmet cookies
30 Day 100% Happiness Guarantee
Have your favorite Home Dough flavors automatically delivered while saving money on every order.  With your subscription, you'll get extra perks like special savings and first access to new flavors and merch.
How do I manage my subscription?
After placing your first subscription order you will receive access to the Customer Portal that allows you to easily manage your subscription.
Can I change my subscription items?
Yes! You can add, remove and update the quantity of each individual cookie dough flavor.
What if I have too much product already?
No problem. Days before your order is automatically placed you'll receive a notification of the upcoming order. If you have enough cookie dough in the freezer already, just hit the skip button and we'll place your order at the next order interval you set. Need to take a break? Pause or cancel your subscription at any time.
FROZEN DOUGH BAKES THE BEST COOKIES
Frozen cookie dough makes for a tastier, chewier cookie. That's why we ship our cookie frozen with dry ice, so you can have the best cookie possible.
"When it comes to making cookies at home, I think I just found the best frozen cookie dough on the planet. It's called Home Dough, and once you try it, you'll be hooked."