If there is a carrier delay or an extreme weather event, the dry ice in your shipment may not be enough to keep the cookie dough frozen during transit. If your cookie dough arrives warm to the touch, contact us at orders@homedough.com with your order number and we'll process you a replacement.
Frozen cookie dough gives all of the ingredients more time to fully incorporate giving you more consistent cookies with the perfect crispy edge and warm gooey center.
We package our cookie dough into insulated containers and use dry ice to keep it frozen during transit.  Even if the dry ice has already evaporated by the time you receive your dough, you're all good to go as long as Home Dough is still cold to the touch.  Throw your dough into the oven or freezer as soon as you can.
If your order arrives and there is still dry ice, please exercise caution and follow the directions included in the package to dispose of the dry ice.  DO NOT HANDLE DRY ICE WITH YOUR BARE HANDS.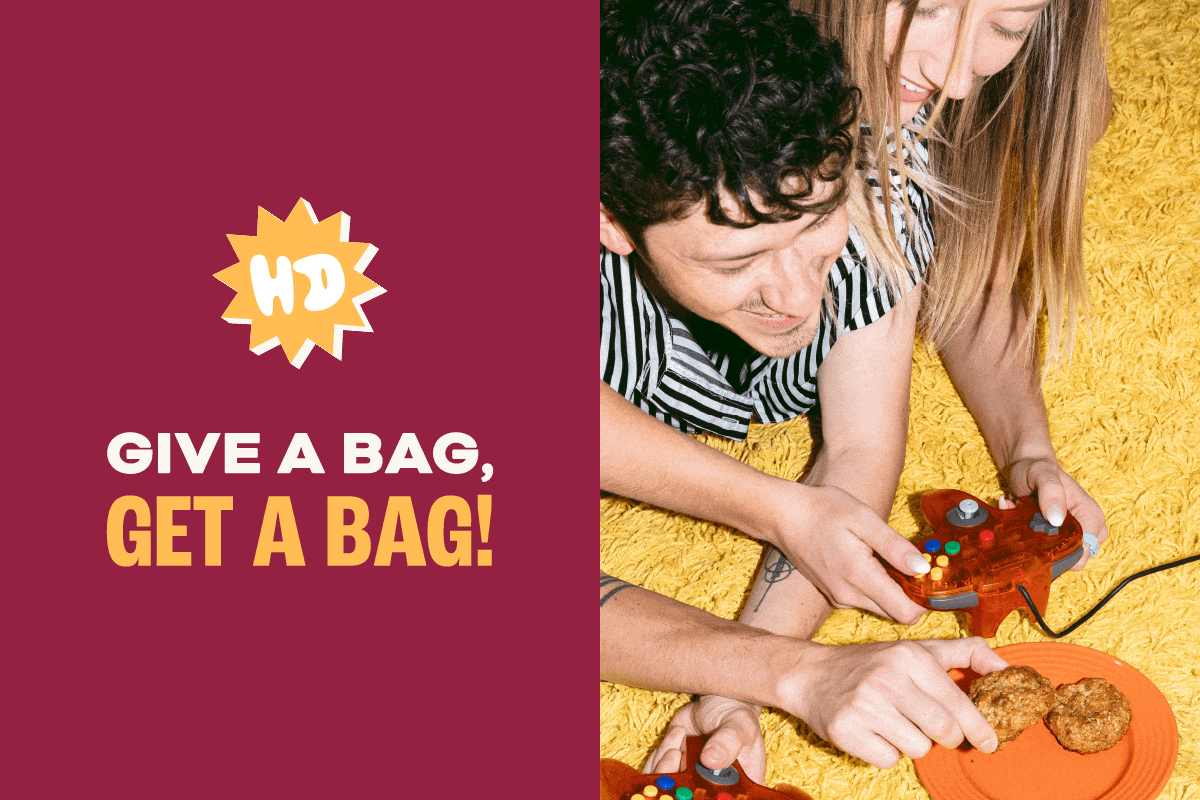 Join our Referral Program
Your friends will get one free bag on their first purchase and you'll get one free bag on your next purchase. Start sharing today!
GIVE A BAG
"When it comes to making cookies at home, I think I just found the best frozen cookie dough on the planet. It's called Home Dough, and once you try it, you'll be hooked."